The name Nick Jonas and Priyanka Chopra chose for their newborn girl, who was born in January, was announced by E! News. Here's what the Jonas family's newest member will be known as.
The name of the newest Jonas family member has been revealed.
E! News has confirmed that Nick Jonas and Priyanka Chopra have given birth to a baby girl named Malti Marie Chopra Jonas. According to the birth certificate obtained by TMZ, she was born by a surrogate on Jan. 15 in San Diego.
Priyanka originally shared the news of her daughter's birth on Instagram on January 21,"We are overjoyed to confirm that we have welcomed a baby via surrogate. We respectfully ask for privacy during this special time as we focus on our family. Thank you so much."
In an Instagram "photo dump" on Feb. 23, she gave fans a glimpse into her life as a mother. She showed what appeared to be a nursery packed with plush animals sitting on a window sill among the selfies and food photos.
Despite the fact that Malti is the couple's first child, Nick's brother Kevin Jonas has stated why he will not be handing them uninvited parenting advice.
"Everyone is going to do it their own way. It's their journey," he said during an exclusive joint interview with his wife Danielle for E! News' Daily Pop. "Everyone has their own thing."
Kevin, 34, was the first of the Jonas brothers to have children. He explained that offering unwelcome counsel is "not a good thing to do" now that he and Danielle have two daughters, Alena, 8, and Valentina, 5.
He added, "We've learned to just live our best life."
Joe Jonas is the second member of the Jonas Brothers to have a child, having welcomed Willa, a 21-month-old daughter with Sophie Turner, in July 2020. Last month, E! News reported that the couple is expecting a new addition to their family.
Nick, 29, and Priyanka, 38, seemingly hinted they were expecting during the Jonas Brothers Family Roast that premiered on Netflix back in November. "We are the only couple who doesn't have kids yet," Priyanka, 38, remarked on stage. "Which is why I'm excited to make this announcement…Sorry babe…"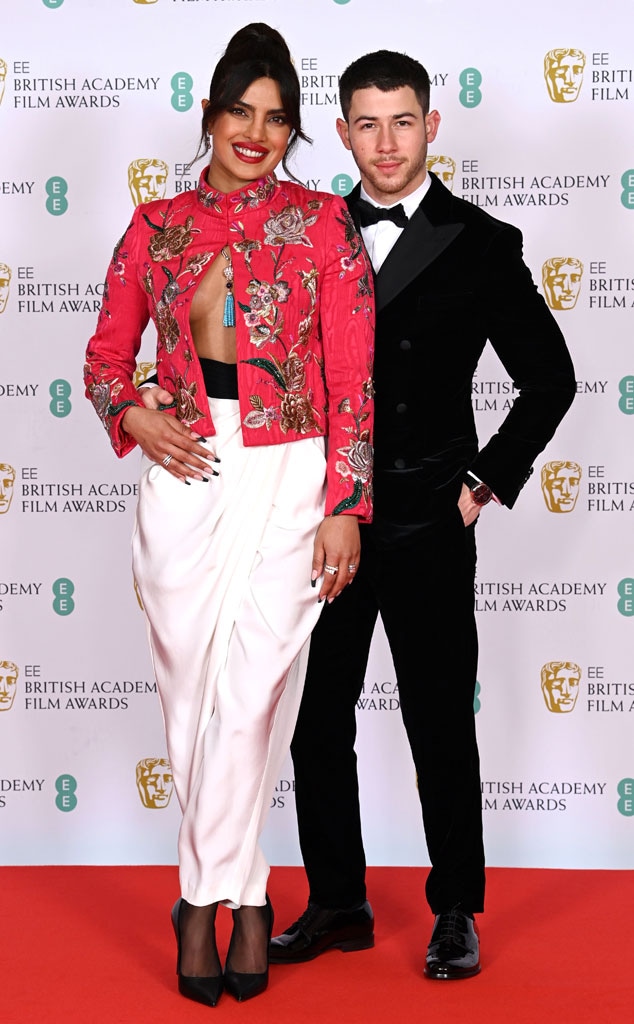 A close-up image of Nick's surprised face and raised eyebrow, as she paused for the punch line. "Nick and I are expecting…To get drunk tonight and sleep in tomorrow," she joked.
The two have kept their relationship as Malti's parents very quiet. However, during a rare date night in Los Angeles to the Celebrate South Asian Excellence event, the Quantico actress admitted in a speech that she hasn't been out much since welcoming her baby, saying, "I haven't been stepping out anywhere, but I had to come out tonight just to say this. That I am highly proud to be rubbing shoulders with all of you, to be encouraging you, to be offering a sense of help, support, or anything that might be required on my end."
For the pair, their new arrival has been a long time coming. In a January 2021 interview with E! News Daily Pop, Nick and Priyanka revealed that starting a family was always on their minds.
"Family is a big part of my life. It's always been a part of my dreams," Priyanka said. "And I'l take what I get, you know? Leave it up to God almighty."